PINE TREES SPEAK TO ME


---
2020

Photography

The collection took place in early 2020 while social distancing in Helsinki, where the artist returned during the coronavirus pandemic. Feeling trapped at home, she often found herself in a ferry on her way to many of the islands surrounding Helsinki, searching for soothing and escapism from the loneliness of everyday reality.

Fond of these beautiful but weathered pine trees, she listened carefully to their stories whispered in the wind.

URBAN ROCK MOUNTAIN


---
2020

Photography

Is it the unconventionally picturesque views of the landscape what catches attention or perhaps the several old gravestones lying around peacefully alongside a pile of rocks in the midst of a vast construction site?

Referred as a 'viewpoint' by the locals, this certainly unusual place in West Harbour, Helsinki, starts to unfold its' layers when the life histories of the passed hits the newspapers and social media as genealogists manage to trace their roots.

While the identity of some of them stays still mysterious, it is intriguing to consider how these seemingly average citizens' stories are told almost after almost 100 years after their death.

Just before the stones are to be sunk into the depths of the Gulf of Finland for good.

ABANDONED


---
2018 —

Photography
This ongoing project is a direct response to everyday personal experiences and a search for spaces that represents them — Exploring sites or objects abandoned in a way or another. Excluded but still present, standing out from their surroundings.

The subjects often are framed instances that would go unnoticed in their original context, but when dissociated from their meaning, establish a link between the landscape's reality and that of imagined by its conceiver — starting to resonate a life of their own.

The works draw inspiration from Object-Oriented Ontology, Speculative Realism and Pan-Psychism — A view that all things have a mind or a mind-like quality.
ABOVE / BELOW


---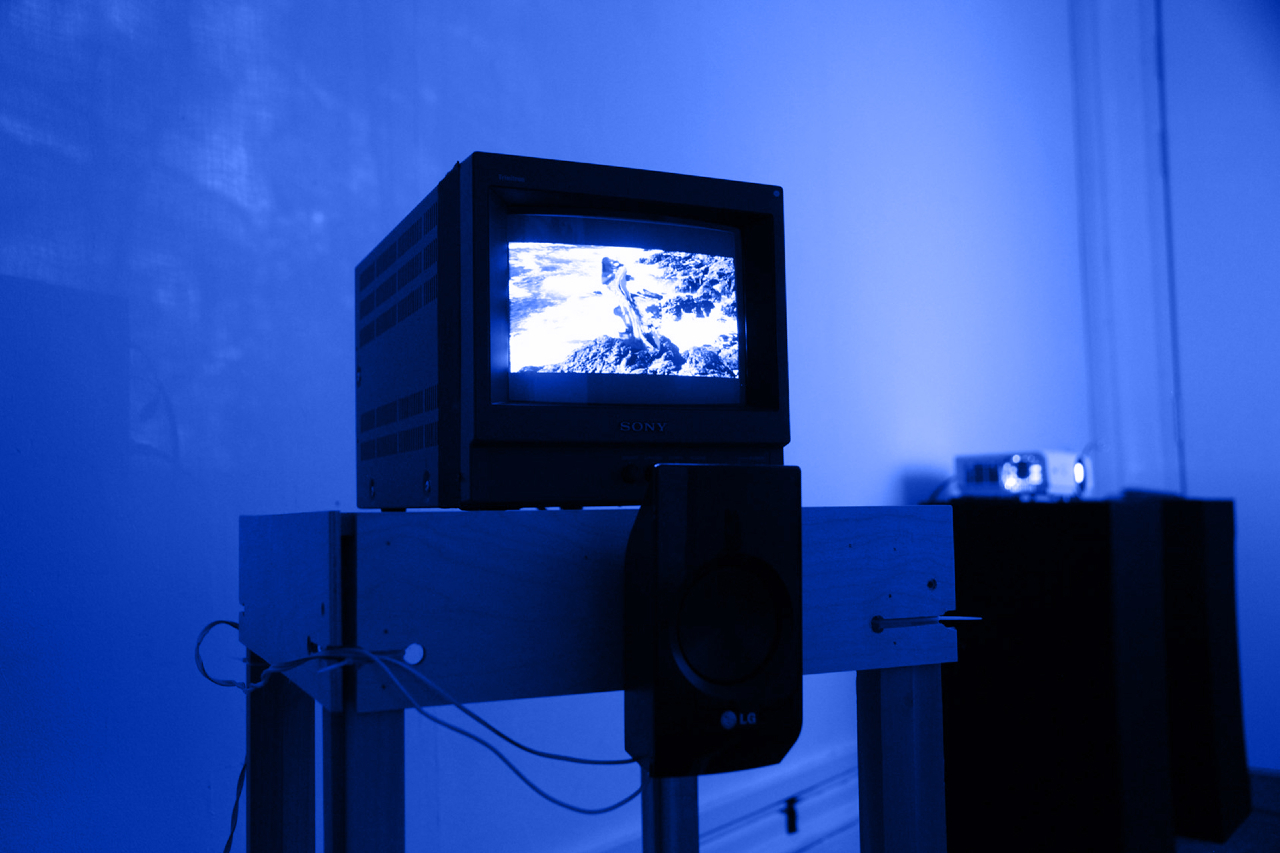 2019

Mixed Media
Above/Below amplifies a voice of vulnerable marine organisms that do not speak the same language with us in an aim to raise awareness of the far-reaching consequences of human-caused sound pollution in the oceans.
This interdisciplinary work is experimenting with non-narrative and abstract forms in immersive storytelling through sound installation and kinetic 3D sculptures.
The work has been shown at:
MA Digital Direction: Exhibition of Final Graduate Projects at the Royal College of Art, London, 18–24 February 2019
Read more about the process
here
.
A WORLD BETWEEN


---
2018

Mixed Media
A World Between is an exploration of an image, AR & and binaural audio. The experience encourages the audience to view photography through the lens of a mobile device to prompt elements of artificial reality.

Blurring the line between the real and surreal, the work points out how machine vision is intertwining with our environments — Creating a conversation between the landscape of physical and digital.